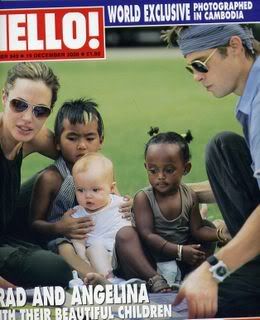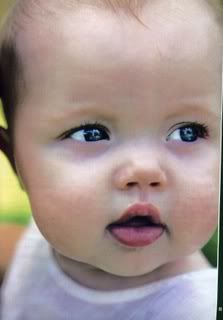 It just sorta happend. His penis just sorta fell into her 'gina.
In a recent Vogue Magazine article, Angelina Jolie opens up about her relationship with Brad Pitt. She says that she never had any intention of breaking up Brad & Jen's marriage and denies that anything romantic occurred before his separation from the Friends star.
She goes on to say: "We just became kind of a pair," she said.
"We ended up being brought together to do all these crazy things, and I think we found this strange, friendship and partnership that kind of just suddenly happened," she said.
She said that they didn't automatically start thinking about a relationship.
"It took until, really, the end of the shoot for us, I think, to realize that it might mean something more than we'd earlier allowed ourselves to believe," Jolie said. " And both knowing that the reality of that was a big thing, something that was going to take a lot of serious consideration".
And the rest is his-tory folks…This is how the couple that will save the world one day came together…
Related Posts: