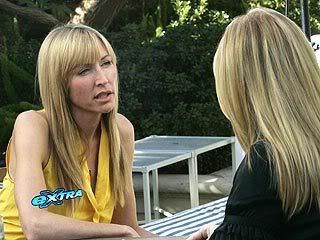 Heather Mills, soon-to-be- millionaire ex-wife of Paul McCartney, recently spoke out against the media's protrayal of her as a gold-digger. Mills claims to have married Paul McCartney NOT for his money but because she was genuinely in love with the ex-Beatle's money. She goes on to say, "Eighty-five percent of my income goes to my charity. The word gold digger doesn't go with that. If I was a gold-digger, I would have a lot of money in my bank account. I'd be worth millions and millions."
Don't gold-digger's divorce their husbands to become millionaires? Yeah..that's what I thought…
P.S. Heather showed up for this interview with a "….haha!
Related Posts: