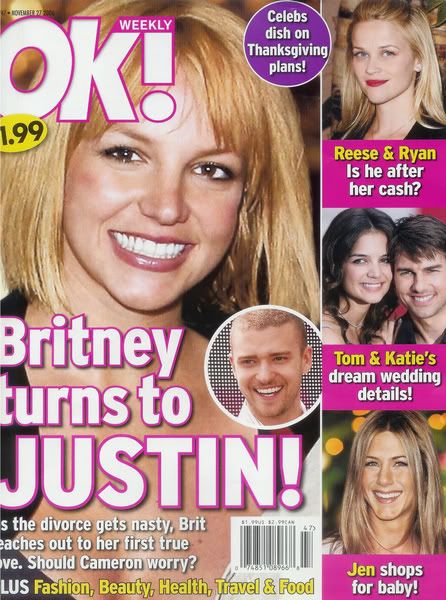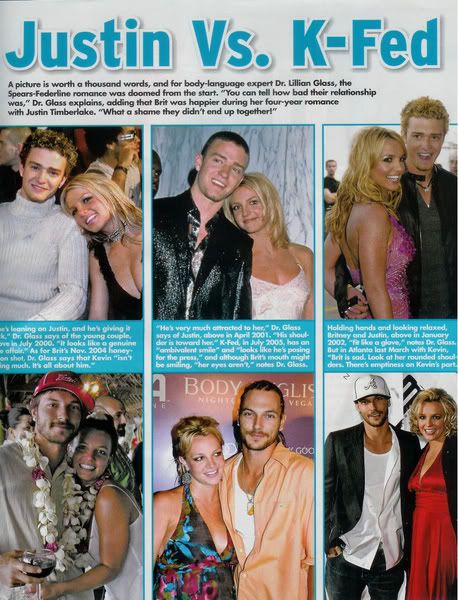 In the words of a wicked good 80's hair band, Cinderella…"You don't know what you've got 'til it's gone".
No, I'm not talking about Britney and K-Fed, I'm talking 'bout Britney & Justin.
I'm sure Britney kicks herself in the ass (if you can actually kick yourself in the ass) every time she thinks about Justin.
Reports are surfacing that Brit has turned to her former flame for support during her break-up with Kevin. A source tells Grazia Magazine, "Justin said Britney has called him crying a number of times about her relationship with Kevin. She has gone through an excruciating time. It's very sad. She doesn't want anybody to feel sorry for her or see her as a victim. She has been trying for months to make it work for the sake of her children"
Unfortunately, OK Magazine writes up this little quip, squashing any hope of a Brit & Justin reunion:
"She has no illusions about getting back together. He and Cameron Diaz are as solid as ever. Having Justin back as afriend and a shoulder to lean on is all she wants I have no doubt she'll get that. He's definitely going to be there for her."
Related Posts: