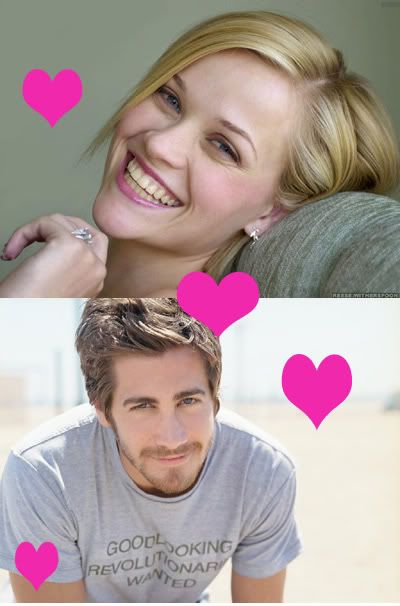 What do we know about ReeseWitherspoon and Jake Gyllenhaal?
Reese, totally cute, super actress and newly single.
Jake Gyllenhaal, totally cute, super stud and hopefully straight.
Well..I'm just putting this out there…but what do you think about a Reese and Jake romantic relationship..Cute huh?
It could happen folks! Reese & Jake are getting set to film the CIA movie, 'Rendition' together. And if we have learned anything from our former favorite co-stars, Angelina Jolie & Brad Pitt and Kate Hudson & Owen Wilson love CAN be found on the movie set.
I'm telling you folks..there's a good chance these two could hook up (or at least make out once or twice). Just remember Hollywood Heartbreaker called it.
Related Posts: