Just in case you are still following the never-ending saga that is Britney & K-Fed's divorce, you may be interested in finding out how much money K-Fed stands to gain and why he has only spent 4 days with his new son.
Find out behind the cut:
And because I'm sick of seeing K-Fed's face, I thought I'd replace him with these photos of tennis pro, Andy Roddick dressed up as K-Fed for Halloween. Enjoy!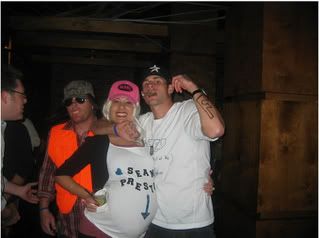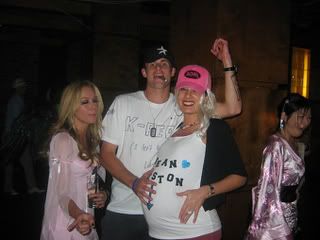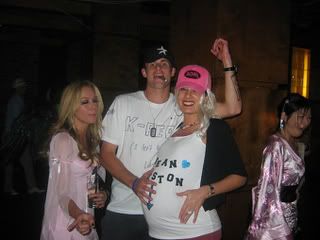 A source close to the family reveals to Access Hollywood that under their prenuptial agreement, which the source termed "iron-clad," Kevin Federline will receive "under a million dollars." And while Federline indicated that he will seek custody of their sons, Sean Preston and Jayden James, the source said, "It'll be a joke if he fought [for] custody. He never did that with the other kids [he had with Shar Jackson]."
In another bombshell revelation to Access Hollywood, the source said that Federline has "only spent four days with the baby [Jayden] since it was born." Hinting at among the reasons for the break-up and Federline's flimsy claim for custody, the source said he used the excuse that he was busy working, "but he didn't come home after(wards)."
The source says the two have not been in contact, but that the two little boys are presently with Spears. "She loves those children."
It was a "tough decision," filing for divorce, said the source, noting, however, that "it was a long time in the coming. It was inevitable." The source futher felt Britney "made a bad choice,"but she's "learned from her mistake" and "pressing forward." "It's sad," added the source, "but she's doing well."
The source also said that the Spears family "tried to make him part of the family," loved Federline because he was married to Spears, and have now "prayed for his well-being," but they fully support her decision.
As for the future, Spears is "focused on her babies and her career." And for guidance, she's returning to her old manager, Larry Rudolph.
The source believed that Federline had already "been out of the house." But don't count on Spears returning immediately to their Malibu spread. "She's not real comfortable going home."
Related Posts: