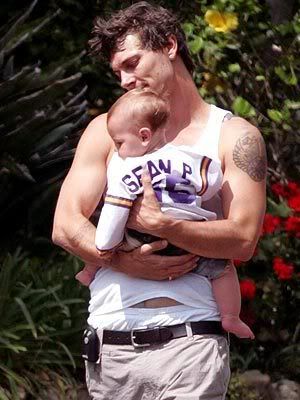 Reports claim that Kevin Federline may use a nasty child custody battle as leverage in the ironclad pre-nup agreement he signed prior to marrying Britney.
At first thought, it's easy to dismiss that Kevin would EVER get custody..but further thought allows us to remember that Britney DID drive with Sean Preston on her lap, she DID wait a week before bringing him to the hospital after a nasty fall and she DID drive with Sean in a covertible with the top down and Sean P poorly restrained. It's a scary thought.
Who should get the children? Leave a comment!
Related Posts: