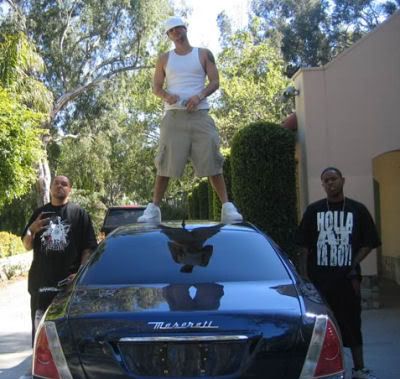 Poor Kevin..he's having a bad day week life.
He was booed during a brief appearance at the annual Halloween Carnival in West Hollywood.
He was booed at a World Wrestling Entertainment match in L.A.
He reportedly had to beg concert organizers from canceling his concert in New York City club after only selling 300 tickets
His shows at the House of Blues in Cleveland and Atlantic City were cancelled.
AND he reportedly found out about his impending divorce from a text message he received during a television interview with Much Music.
It's gotta suck to be Kevin Federline today.
Send him your sympathies in the comments section!
Related Posts: