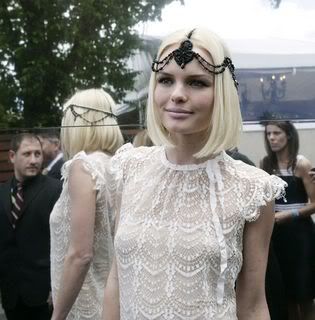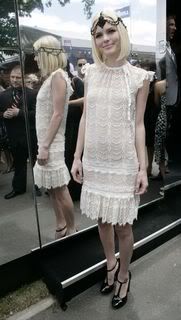 How NOT to win your ex-boyfriend back:
Tip #1:
After a break-up you may be tempted to lose a bunch of weight, wear a doily as a dress and a bracelet around your head..(yeah I know…totally tempting). But take it from Kate Bosworth..it's not a good idea..in fact..it makes you look a little odd.
P.S. Have a divorce party instead, ex-boyfriends usually respond to those quite well.
Related Posts: