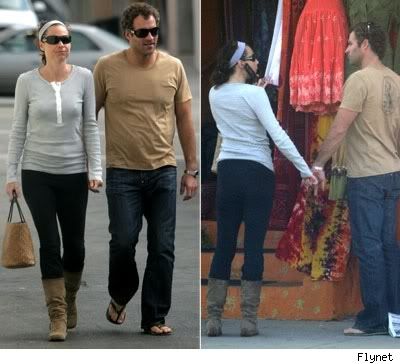 Apparently, Minnie Driver and Criss Angel's rumored relationship was nothing more than an illusion. Just weeks after Criss Angel was seen making out with Paris Hilton, Minnie Driver was also seen with a new man.
Newly divorced, Criss Angel met Minnie Driver in Vegas in August and the two were virtually inseparable for weeks. They enjoyed a romantic vacation in Cancun, Mexico in September and then sorta dissappeared. (Of course they dissappeared..he's a magician). Criss re-appeared in mid-October where he was seen hanging all over Paris Hilton.
Perhaps that was the breaking point in their relationship…(why is Paris Hilton always the rebound girl?) Nonetheless..Minnie & Criss have now been filed under DUNZO!
Related Posts: