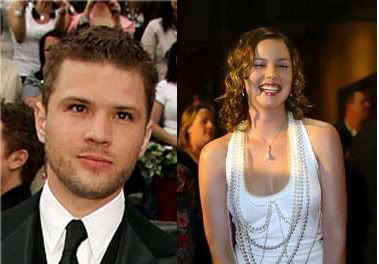 This story just keeps getting hotter and hotter. Word on the street is that Reese broke things off with Ryan after she found several secret messages on Ryan's blackberry. Apparently, Phillippe had gotten very close to his "Stop Loss" co-star and Australian actress, Abbie Cornish. A source tells the National Enquirer: Ryan and Abbie had a cozy dinner alone at Kenichi, an Asian restaurant.
"They came into the restaurant a month ago, both casually dressed in warm-up outfits," an eyewitness told The ENQUIRER. "They asked for the restaurant staff to pull curtains around their table, so no one could see them."
This report also correlates with the of a PITNB reader, detailed earlier on this website.
Related Posts: